Brown and Bird receives surprise national award from Lonsdale network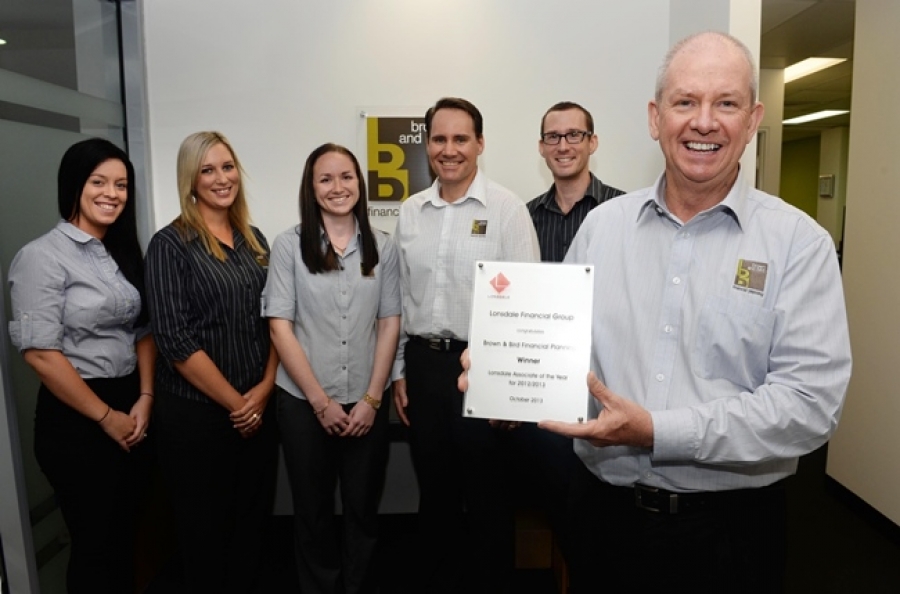 There was surprise at a nomination followed shortly by the thrill of winning for Mackay firm Brown and Bird Financial Planning recently.
The business, which has been operating for about 21 years, was presented with the Lonsdale Associate of the Year award at the Lonsdale and IOOF Alliances annual conference, beating four other finalists on a national basis for the prestigious title.
One of the firm's two principal advisers, Mike Browne, said his team had no idea beforehand. "We had no indication at all," he said. "We were just there on the night, and our name flashed up as one of the nominees. That was followed by the announcement that we won it. We couldn't be more thrilled with this award."
"We were competing against some very impressive practices who have achieved incredible results. We've been working with Lonsdale for over 20 years and we understand the high standards we need to strive towards. It's great to be recognised and it's a testament to the fantastic team we have here."
Mr Browne runs the business with principal advisor James Harris, adviser Todd Laister and a support team of three.
Lonsdale chief executive officer Mark Stephen confirmed there was some fierce competition from the entire network. "With more than 120 practices in our dealer group Australia-wide, sitting on the panel reviewing this category was quite a task as there were so many practices who were deserving of this award," Mr Stephen said. "Brown & Bird are a valued member of the Lonsdale network and consistently deliver an exceptional level of service and advice to their clients."
This award is judged on total revenue, training attendance, corporate values and excellent compliance ratings.
The award was presented in Perth last month at the Lonsdale and IOOF Alliances national conference.
Contact us today to arrange an initial meeting to discuss how we might be able to assist you.